Children's Shabbat Services
Family & Friends Shabbat — Monthly Evening Service
Our new community-based music, song and story-filled Family & Friends Shabbat service and dinner will get your family in the mood for Shabbat! 
The whole family is invited to a short, joyful monthly Shabbat service led by Isaac Zones and Rabbi Copeland. Bring babies, toddlers, and young school aged kids for music, stories, and dinner.
Isaac Zones is a Bay Area musician specializing in Jewish, spiritual, folk and family music, and has led for years here at Sha'ar Zahav and at Camp Tawonga. For more information or to RSVP for dinner, please contact our office, office@shaarzahav.org. All are welcome to attend, no need to have a kid to enjoy this spirited, musical service!
Takes place every second Friday of the month at 6:00 pm. Upcoming dates:
October 12, 2018
November 9, 2018
January 11, 2019
February 8, 2019
March 8, 2019
April 12, 2019
May 10, 2019
June 7, 2019
New: We will have a kid area set up in the side room next to our sanctuary during 7:30 pm services for this evening. No childcare, but you are invited to attend services with young ones and we'll provide some books and quiet toys.
---
Family & Friends Shabbat — Mornings at Dolores Park
Thank you to the Jewish Community Federation & Endowment Fund for providing financial support for this event.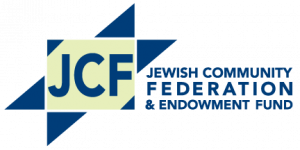 Join Sha'ar Zahav, Jewish Baby Network SF, PJ Library and Interfaith Family as we bring Shabbat to Dolores Park. Rabbis Mychal Copeland and Reuben Zellman will lead us in Shabbat music and storytelling. Bring a blanket, pack a lunch, and we'll provide kosher snacks. All events are free!
Takes place at 10:30 am at Dolores Park. Upcoming dates:
November 3, 2018
December 1, 2018
March 2, 2019
April 27, 2019
June 22, 2019